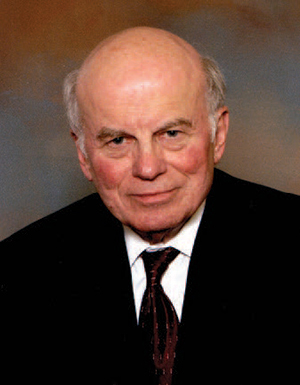 RICHARD A. VIGUERIE pioneered the use of direct mail in politics.
Richard Viguerie transformed American politics in the 1960s and 70s by pioneering the use of direct mail fundraising in the political and ideological spheres, which allowed conservatives to go around the liberal media blockage right into people's homes. He used direct mail marketing/fundraising to help build the conservative movement, which then elected Ronald Reagan as the first conservative president of the modern era.
Viguerie is the Chairman of American Target Advertising, a 54-year-old direct marketing agency with 70 team members located in Northern Virginia. Viguerie's company has mailed more than 4.3 billion letters and raised more than $7.5 billion for conservative causes. They will mail over 100 million postal letters in 2019. Viguerie is also Chairman of FedUp Pac, an independent expenditure political action committee, and publisher of a conservative website, ConservativeHQ.com.
Dr. Lee Edwards wrote in The Washington Times in 1999 that Viguerie was one of 13 "Conservatives of the Century."
Mr. Viguerie and his wife, Elaine, are natives of Houston, Texas, and have been married for 57 years. They have three children and six grandchildren and live in the Virginia countryside on 230 acres of conservative-friendly
---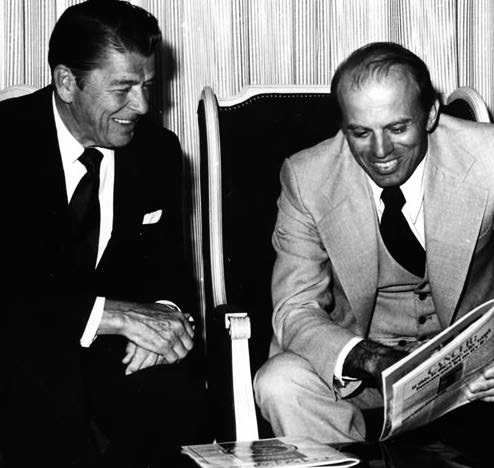 Richard Viguerie's 58 Years of Helping Build the Conservative Movement
Here's What America's Conservative Leaders Say About How Richard Viguerie's Target Marketing Methods Helped Build Today's Conservative Movement That Has Led To Many Conservative and Republican Victories . . .
. . . and How (With Your Help) He's Using the Same Proven Methods to Ensure the Election of President Trump in 2020, Re-takeover the House of Representatives, and Increase the Number of U.S. Senators. 
"He is one of the genuine pioneers of modern American politics. He went out and figured out some very complicated things and then applied them to a cause he believed in – a cause that I am proud to have worked with him on. He really invented the use of direct mail by Republicans and by conservatives." 
Newt Gingrich
Former House Speaker
"He is the catalyst that allowed conservatism to reach the pinnacles that it has over these past many years. He was on the ground floor with YAF, with Reagan, with Goldwater. He was there with his envelopes and his stamps, and a fast tongue, and sent out thousands and thousands of letters to people to raise the money that allowed conservatism to be such a powerful force in today's politics." 
Barry Goldwater, Jr.
Former Congressman
"The truth is I couldn't have gotten my Institute off the ground without what I learned from him. Even if he had not decided to go public, his prowess would have made him a public figure. Without any doubt, Richard Viguerie is the Funding Father of the conservative movement." 
Morton Blackwell
President, Leadership Institute
"He is a man of integrity with a sharp mind, and he is able to get to the heart of an issue very quickly and easily. Richard has been making a big, profound difference – not only in fundraising, but in American politics – for decades. He's been able to help the causes he supports to gain notoriety and influence." 
Dr. Lee Edwards
Heritage Foundation
---
What the Media and Liberals Say About Richard Viguerie's Effectiveness
"The nation's liberals are having a bad attack of the jitters over a buildup of political muscle by conservatives. The liberals are especially concerned about 'that guy across the river [in Virginia].' Richard A. Viguerie." 
The Associated Press
"Richard Viguerie, the direct mail impresario… may have understood the value of a name before anyone else in contemporary politics." 
The New York Times Magazine
"Much has come after Viguerie in the way of [conservative] PACs and leaders, but he made it all possible. 'It all' as of now represents multi-million dollar budgets, effective political action, think tanks, publications, and – most telling – significant numbers of members of the U.S. House and Senate, state legislatures, and other levels of elected officials." 
AFL-CIO News