December 14, 2016
FedUp PAC Staff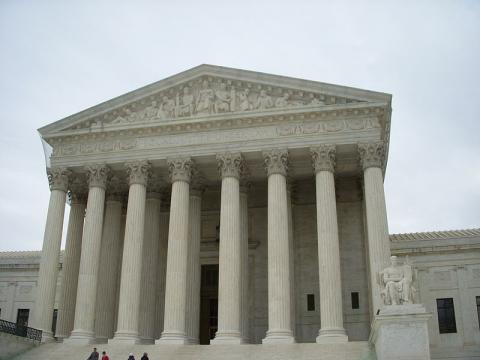 President-elect Trump is expected to announce his Supreme Court nominee soon after his inauguration, leaving conservatives only about five weeks to prepare for the all-out war that liberals will launch against Trump's choice.

Democrats hold 48 Senate seats, meaning that they need to bring over only three establishment Republicans to their side to defeat the nominee. Failing that, 41 Democrats would be enough to sustain a filibuster and block the nomination.

Senate Democratic Leader Chuck Schumer (D-NY) has already promised a filibuster unless Trump chooses a nominee pleasing to Democrats – which means that Trump would have to break his promise to choose from a list of conservatives made public during the campaign. Schumer has warned that Democrats will fight "tooth and nail" to keep conservatives off the Supreme Court, and will attack the nominee "with everything we have."

Anyone who remembers the vicious smear campaign that led to the defeat of Robert Bork, with some Republicans joining the Democrats, knows how serious Schumer's threat is.

To put a conservative on the Supreme Court, conservatives will have to keep establishment Republicans in line and persuade some Democrats that their reelection will be endangered by a filibuster.

The only way to accomplish that is to make our voices heard – beginning right now. Establishment Republicans such as Susan Collins (R-ME), Lisa Murkowski (R-AK), Jeff Flake (R-AZ), Bob Corker (R-TN), and Lindsey Graham (R-SC) must know that a vote to keep conservatives off the Supreme Court will put them in danger of losing either their next primary or general election. If they want conservative support, they will have to earn it with a conservative voting record, which starts with the Supreme Court.

Equally important is targeting Democratic Senators up for reelection in 2018 who may be vulnerable, especially those in states that voted for Trump. The target list includes Tammy Baldwin (D-WI), Sherrod Brown (D-OH), Bob Casey (D-PA), Joe Donnelly (D-IN), Heidi Heitkamp (D-ND), Tim Kaine (D-VA), Jim Manchin (D-WV), Claire McCaskill (D-MO), Bill Nelson (D-FL), Debbie Stabenow (D-MI), and Jon Tester (D-MT). Angus King (I-ME), who is part of the Democratic caucus, should also hear from conservatives. The 2016 election returns have already caused such pundits as Larry Sabato and Michael Barone to declare some of these seats more competitive than previously expected.

After November's surprise election results, none of these Senators can feel truly safe. All may be looking for a way to win over the voters that blocked Hillary Clinton's path to the White House. That's why pressure from home-state voters is crucial to getting some of them to vote against a filibuster.

FedUp PAC is already at work. Having helped to mobilize Catholic voters in battleground states during the 2016 election, with encouraging results, FedUp PAC is now organizing the Catholic Alliance for a Conservative Supreme Court. The same voters who put Donald Trump in the White House can also play a major role in putting a conservative on the Supreme Court.

However, Catholics alone cannot do it. FedUp PAC needs all conservative Americans to help keep the pressure on establishment Republicans and vulnerable Democrats. The populist-conservative coalition that elected a president is the same coalition that can save the Supreme Court.