October 21, 2015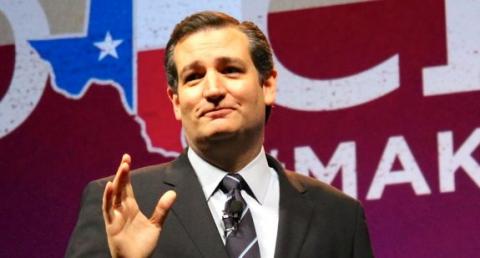 By Jeffrey A. Rendall, ConservativeHQ.com

Has the group of "outsiders" gone from four to three?

A new CNN/ORC poll shows Carly Fiorina dropping to just four percent. The NBC poll released the other day had her at seven percent.

Both numbers have fallen considerably since her post-debate high in mid-September. Carly's gone down by 11 points in the CNN poll alone.

Similar to other polls, Donald Trump held the lead at 27 percent in the CNN/ORC survey, followed by Ben Carson with 22 percent. The rest are as follows:

Jeb Bush: 8 percent
Marco Rubio: 8 percent
Mike Huckabee: 5 percent
Rand Paul: 5 percent
Chris Christie: 4 percent
Ted Cruz: 4 percent
Carly Fiorina: 4 percent
John Kasich: 3 percent
Rick Santorum: 2 percent
Lindsey Graham: 1 percent

Nick Gass of Politico reports on what it means for the upcoming CNBC debate on October 28, "The poll helped to solidify spots in next week's CNBC debate for a number of candidates who were on the bubble. Huckabee, Paul, Christie and Kasich are all now at 3 percent or above in an average of qualifying public polls since the previous debate, giving them some cushion above the 2.5 percent threshold to participate in the main debate."

Gass added that the "Happy Hour" forum will include the same four participants from September – Rick Santorum, Bobby Jindal, George Pataki and Lindsey Graham. Jim Gilmore again failed to register any support and will not be invited to participate.

Enough has been written about the wisdom of using national polls to determine who's in and who's out of debates. It's not exactly fair, but we're stuck with it.

Regardless of the formula used, the CNBC debate participants are exactly the same as the CNN debate – minus Scott Walker, of course. In fact, Fiorina is the only candidate to go up or down in the first three debates. Does that mean the criteria are working, or does it mean they're not working?

The CNBC debate is supposed to focus on domestic economic issues. Expect to hear a lot about tax plans and the upcoming congressional battle over raising the debt ceiling. And at a time limit of two hours, the candidates will have to be more concise in presenting their views.

I think the lower-tier candidates will see it as their last realistic chance to breakout. Therefore, anticipate a lot of barbs thrown at Trump and Carson to try and cut into their leads.

Question to candidates: What do you believe in that sets you apart?

Yesterday I talked about Carly Fiorina and how she's great at attacking Hillary Clinton, yet doesn't appear to embody any single rationale for us to vote for her. Unless you want an effective soldier to take the fight to the other party, she has no "niche." Is bludgeoning the Democrats really enough?

If recent polls are a guide, it looks like people see a similar flaw in her candidacy.

Like several of the competitors, Carly has an interesting and compelling life story. But you'd be hard pressed when discussing her to determine where she stands on issues that put her outside of the others.

Ross Kaminsky of the American Spectator emphasizes all of the candidates need to show us they actually stand for something.

"Indeed, one problem for Republicans is that Americans are unsure what elected GOP politicians really believe — and believe enough to act on. Sure, they talk a big game about Planned Parenthood or immigration or national security, but what have they actually done? Indeed, what have they even tried to do?"

Kaminsky argues Republicans lose public opinion battles because they don't look grounded in principle. He gives "climate change" as an example of something Democrats believe in and try to do something about, no matter how dubious. But where does the GOP come down?

"And what a vindication it will be when the eventual election winner is a principled conservative who stands for something and has both the courage and the ability to convince the American people how much that matters," Kaminsky concludes.

He singled out Donald Trump and Hillary Clinton as examples of candidates who are running virtually without a platform. I would agree with him on Clinton – but Trump has introduced specific proposals on immigration and tax reform and has certainly steered the conversation in the GOP race even if he's vague on some matters.

And I don't think anyone would have a hard time discussing what Ben Carson and Ted Cruz stand for. Every time they open their mouths in defense of liberty or traditional values the media jumps all over them.

But overall, I think Kaminsky has a point. The Republican Party as a whole has a message problem – and the potential message carriers aren't doing a great job in explaining how their policies would benefit Americans. If you don't believe it, just ask former top-tier candidate Scott Walker.

But I'm not sure he could clarify it for you…

George W. Bush doesn't like Ted Cruz, should he care?

As I just mentioned, one of the candidates who does carry a message is Ted Cruz. The message isn't particularly well received by Democrats, the Republican establishment and many of his colleagues, but at least most would give him some credit for standing up for principle.

That's why it's particularly surprising George W. Bush would get involved in lashing out at Cruz. "W" has stayed pretty much out of the critique business where Barack Obama is concerned, who is probably the most criticism-worthy president of all time. So why bash Cruz?

Erick Erickson (in RedState) reports, "Multiple people have told the Politico that at a fundraiser in Colorado for Jeb Bush, President George W. Bush lit into Sen. Ted Cruz (as "opportunistic" and self-interested). Cruz could not have paid for such a sterling moment for his campaign."

Why does it help Cruz so much?

Erickson answers, "The GOP is still wrestling with immigration reforms started by the Bush administration, TARP, the GM bailout, John Roberts, and more. Conservatives have grown more and more hostile toward Jeb Bush and his brother's legacy. So it does not help George W. Bush to give a back-handed endorsement to Sen. Ted Cruz as the antithesis of Bush Republicanism."

I couldn't have said it better myself. As if Cruz needed any more separation from the Republican elites – he just got it courtesy of the establishment's leading figure. Tea Partiers from all across the country must be ecstatic.

Erickson thinks W's actions signal that the establishment sees Cruz as their biggest threat. In a conventional election, I think this argument would be accurate. Cruz's "outsider" status will be enhanced by being attacked by George W., but I'm not sure it's going to make Trump or Carson supporters abandon their candidate in Ted's favor.

Like the other competitors, Cruz has somewhat leveled off in the polls. It's still early, but Cruz will have to hang on and hope one of the top two drops back at some point. Even then, it's still unclear whether those voters would go to Ted.

But the establishment's tantrum adds yet another interesting dynamic to the race, doesn't it?

(Note: The Politico story by Eli Stokols on W's remarks is here, well worth the time to read.)

Trump-Carson 2016?

Six months ago the notion of Donald Trump and Ben Carson combining on the national Republican ticket was about as far-fetched as discovering the Star Wars saga really took place in a galaxy far, far away.

But now that the two "outsiders" have established a wide separation between them and the rest of the field, it doesn't sound like such a fairytale anymore.

So much so that even Donald Trump wouldn't rule it out.

Ariel Cohen of the Washington Examiner reports Trump told CNN when asked about Carson, "We're not as different as people think, we have a very good relationship. There is a particular different style. I have some great assets and he has some great assets. But we are both resonating, there is no question about that."

What else is he supposed to say, the idea stinks? The Donald is smart enough to know he can't afford to alienate Carson's people, because he'll need their support eventually if he ends up the nominee.

Asking a candidate about a potential running mate at this point isn't all that different than a teenager contemplating who would make a good prom date for next spring.

Don't put too much stock into it. There's still a very good chance that neither Trump nor Carson will be on the ticket at all.

Trump and Giuliani, a critical difference

No doubt many in the establishment are looking for something – anything – that will give them hope Donald Trump will eventually flame-out.

Some of them probably look to history for inspiration. After all, Washington "outsider" Rudy Giuliani led the Republican field in national polls for most of the race in 2007, only to back out rather quickly after poor finishes in Iowa, New Hampshire and South Carolina.

Will Trump do the same?

Philip Klein of the Washington Examiner says there's a crucial difference. "Though Giuliani outperformed all other candidates nationally, he never polled as well in the early primary states, which are ultimately much more important. Giuliani never led in Iowa or New Hampshire beyond a short period in the spring of 2007, and was never ahead by more than a few points in South Carolina polling."

In contrast, Trump is leading handily in all three early states.

Klein also highlights Trump's organization in the early states – again, superior to Giuliani's.

Sorry, elites. You'll need to find someone other than Giuliani to give you folks hope.