July 27, 2018
FedUp PAC Staff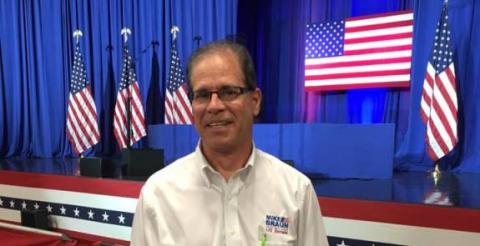 Empowering President Trump to carry out his agenda requires expanding the current one-vote GOP edge in the Senate.  Liberal Republicans such as Sen. Susan Collins and Sen. Lisa Murkowski must not be allowed veto power over everything Trump wants to do.
Indiana looks like one of the best opportunities to add a conservative, pro-Trump senator in November.  Democrat incumbent Joe Donnelly is clearly vulnerable, has a record of opposing the President on many key issues, and faces an opponent, Mike Braun, who is running a vigorous and competitive race.
Braun defeated two Republican Congressmen to win the GOP nomination, giving voters the option of voting for a successful businessman instead of career politicians – just what the President needs to help Drain the Swamp.  He supports the Second Amendment, repeal of ObamaCare, term limits for Congress, the right to life, building the wall, and deporting illegal aliens.
Putting Mike Braun in the Senate will be a big boost for President Trump.
Keeping Joe Donnelly in the Senate means putting up a roadblock for Trump's agenda.
Donnelly poses as a moderate, and is careful to cast an occasional pro-Trump vote (such as supporting Neil Gorsuch).  However, his record shows that on key votes he has been against Trump time and time again.
Donnelly cast a long series of votes in support of ObamaCare.  He voted against the tax cut at every turn.  His vote for Gorsuch came only after he had tried to kill the nomination by voting to keep the filibuster, so that as few as 41 Democrat senators could block Gorsuch despite majority support.
He also supported "immigration reform" bills that would have given many illegal aliens amnesty and a path to citizenship.
President Trump's efforts to help the economy by eliminating overregulation have often been opposed by Donnelly, and many of Trump's cabinet-level appointments were confirmed despite Donnelly's "no" vote.
Donnelly has also been hurt by the fact that a family business in which he was, until recently, a part owner, has preferred to take advantage of low-wage labor in Mexico.
Polls show a close race, with Braun perhaps having a small lead.  Even The Washington Post has designated Donnelly as the Democrat most likely to lose in 2018.
This is an opportunity that must not be missed.  Mike Braun must be elected to the Senate this year.  If we cannot pick up this seat, Democrats may actually win a Senate majority and use it to cripple Trump's presidency for the next two years.
That is why FedUp is working to maintain and expand the GOP majorities in Congress to support President Trump and his conservative/populist agenda.
FedUp PAC wants to make sure that voters, especially in key states such as Indiana, know what it means for them if Democrats are back in control of the Congress next year.
Just two years ago FedUp PAC set out to warn voters what the election of Hillary Clinton would mean to them.  We targeted states such as Florida, Pennsylvania, Michigan, North Carolina, and Wisconsin.  That effort helped swing them into line for Donald Trump while also helping elect senators in Pennsylvania, North Carolina and Wisconsin.
We can do it again in 2018.  We can make sure voters know why they must keep Republicans in control of the Congress and add to the Senate majority by electing candidates such as Mike Braun.
But to win, FedUp PAC must have your help.  We know how to use the latest technology to target the voters who will swing the elections.
This program of voter contact by email, FaceBook, etc. is relatively cheap, and highly cost-effective (especially compared to expensive TV spots seen mostly by non-voters and confirmed liberals), but it is not free.
That is why your donation of $25, $100, $500 or more to FedUp PAC is needed today – because with polls showing what could be an across-the-board Democratic triumph, even in some deep-red states, there is not a day to waste.
FedUp PAC is already planning what needs to be done to protect Republican control of Congress.  Those plans can move forward as soon as we have the funds to proceed.
With your help, we can make 2018 a year that moves us further toward Making American Great Again.  Without it, FedUp PAC will be sitting on the sidelines, unable to help.
So please, send your best donation of $25, $100, $500 or whatever you can afford.