October 13, 2017
FedUp PAC Staff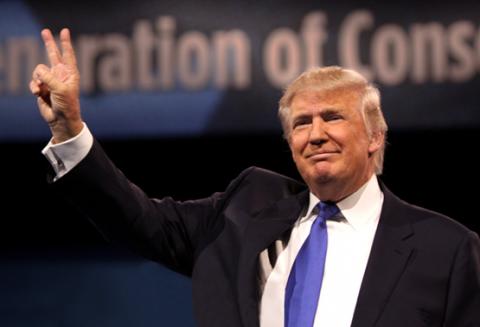 The Alabama primary victory of Judge Roy Moore over establishment favorite Luther Strange has both highlighted and encouraged the rise of pro-Trump, anti-establishment GOP senate candidates to challenge incumbents in 2018.
With the current Republican-majority Senate unwilling to support the President and drain the swamp, Republican voters are realizing that getting action in Washington requires not only replacing Democrats with Republicans but also replacing establishment Republicans with constitutional conservatives who refuse to play the old Washington game.
That's bad news for Senate Majority Leader Mitch McConnell, the man the establishment counts on to handcuff President Trump. 
McConnell discovered in Alabama that his support for Luther Strange was a liability, not an asset.  Not even $30 million of campaign spending could offset the fact that voters wanted a senator who would be loyal to them, not to McConnell and the Washington swamp.
Another McConnell loyalist, Sen. Bob Corker of Tennessee, has already announced his retirement next year.  That guarantees a more wide-open race that could be won by a conservative.
Anti-Trump Senators Jeff Flake (Arizona) and Dean Heller (Nevada) already have serious primary challengers.  Chris McDaniel, who almost beat Sen. Thad Cochran in a 2014 Mississippi primary, is seriously considering a challenge to Sen. Roger Wicker.  Two conservatives, Erik Prince and Foster Friess, are exploring the possibility of taking on Wyoming Sen. John Barrasso.  Boyd Matheson, who served as chief of staff to Tea Party Sen. Mike Lee, and state representative Mike Noel could enter the contest against Sen. Orrin Hatch in Utah (and Hatch may decide to retire after 42 years in the Senate).
McConnell also has to worry about conservatives winning seats now held by Democrats.  Mike Braun in Indiana, Leah Vukmir in Wisconsin, and Josh Mandel in Ohio are three that are drawing national conservative attention.  In West Virginia, McConnell is backing Rep. Evan Jenkins but Attorney General Patrick Morrisey is putting up a strong fight.
All of these primaries are opportunities, but opportunity requires action.
FedUp PAC was created for just this purpose – fighting the establishment and sending genuine conservatives to Washington.
Your donation of $25, $50, $100 or more will help keep FedUp PAC fighting for you against the Republican establishment.
It will help FedUP PAC support conservative challengers to establishment senators in the 2018 primaries.  Our highly-targeted voter contact projects are efficient and relatively inexpensive, but there are costs.
That's why your best donation, whether $25, $50, or more, will make a difference now and in 2018.  Please support FedUp PAC today.