August 14, 2017
FedUp PAC Staff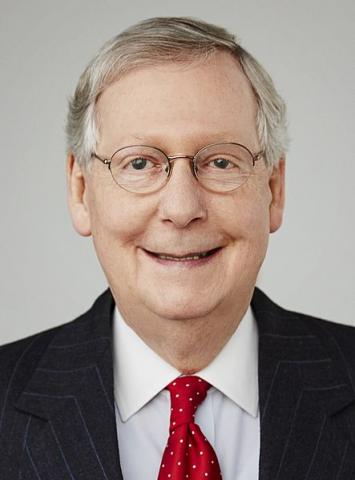 Conservatives want Senate Majority Leader Mitch McConnell to resign his position and make way for a more effective leader, according to a poll by FedUp PAC.

More than 97% said that McConnell needs to be replaced by "someone who will fulfill Republican campaign promises." Only about 2% agreed with McConnell that President Trump is demonstrating "excessive expectations."

McConnell's failure on ObamaCare repeal was the last straw. Although conservatives were able to push a repeal and replace bill through the House of Representatives, McConnell could not turn his Republican Senate majority into a repeal majority for even one of several alternatives.

Other major items in the Trump agenda also have stalled. Tax reform has gone nowhere, there is no funding to build the wall along the Mexican border or increase the rate of deportations, and Democrats have stalled the confirmation of many of Trump's executive branch appointments.

Democrats are so optimistic about gaining effective control of the Senate with Republican help that they are talking about strengthening (i.e. spending more money on) ObamaCare and taking control of tax reform.

A new majority leader will need to win over the support of more liberal Republicans such as Susan Collins, Jeff Flake, Lis Murkowski, Lamar Alexander, John McCain and Lindsey Graham in order to regain control of the Senate.

FedUp PAC is a grass roots organization that wants constitutional conservatives to take over the GOP because Americans are fed up with the Republican establishment. It is not affiliated with any candidate or committee.