July 19, 2018
FedUp PAC Staff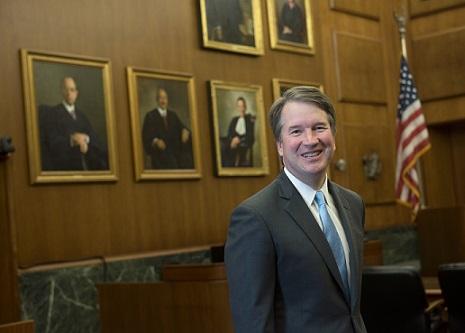 Conservatives expect President Trump's nomination of Brett Kavanaugh to the Supreme Court to boost the chances of Republican candidates in November, according to a poll by FedUp PAC.
Almost 95% say that Kavanaugh's choice will be a plus at the polls because "most Americans support the Constitution and want Supreme Court justices who will follow it."  Less than 4% think the nomination will hurt Republicans this fall.
Kavanaugh is known for his belief that the Constitution should be interpreted as intended by those who wrote it.  He has come under strong criticism from those who see the Constitution as a "living" document that should be changed by a majority of the Supreme Court, making it conform to their own political preferences.
This contrast has been the foundation of advertising campaigns launched by left-wing groups hoping to pressure a small number of senators who are considered to be swing votes.  None of those senators has yet given in to the pressure.
The 2018 Senate elections are being closely watched since the outcome could be anything from a Democratic takeover to an expanded Republican majority.  Only two or three GOP seats are vulnerable, while ten Democrats are trying to hold seats in states that voted for Donald Trump and seats in New Jersey and Minnesota could become competitive.
The Supreme Court was a vital issue for Trump's 2016 campaign, and keeping his promise by the nominations of Neil Gorsuch and Kavanaugh could encourage and motivate Trump's voters to go to the polls in November.  
FedUp PAC is a grass roots organization whose goal in 2018 is to save the Trump presidency by maintaining GOP control of Congress.  FedUp PAC is working to reveal the Democrats as far-left, anti-American extremists who want to transform the United States into a bankrupt socialist nation such as Cuba or Venezuela.  It is not affiliated with any candidate or committee.