March 16, 2018
FedUp PAC Staff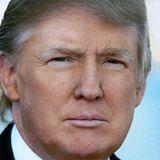 Conservatives support President Trump's commitment to fight Russian online interference in the 2018 elections and to "counteract whatever they do", according to a poll by FedUp PAC.
Nearly 61% agree that preventing Russian interference should be a high priority, while 32% say they are not greatly concerned.
The recent indictment of 13 Russians for violations of U.S. campaign laws during 2016 described their online campaign to "sow discord" among Americans and revealed that they began promoting anti-Trump rallies as soon as he won the election.  The Russians had also supported various liberal causes, including the Black Lives Matter movement.
U.S. intelligence agencies have predicted that this sort of activity will be repeated as the 2018 elections approach.
The Obama administration was aware of the Russian activity in 2016 but did little in response.  Trump's comments appear to promise a more vigorous reaction in the future.
FedUp PAC is a grass roots organization that wants constitutional conservatives to take over the GOP because Americans are fed up with the Republican establishment.  It is not affiliated with any candidate or committee.