March 02, 2018
FedUp PAC Staff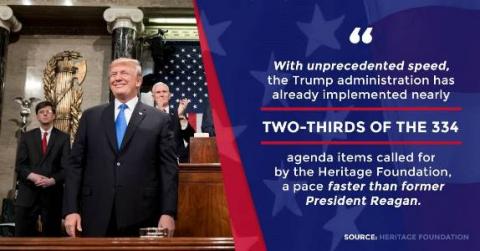 Like with most other aspects of the political world Donald Trump appears to be a step ahead of his competitors -- both Republicans and Democrats -- in preparing for the certain-to-be-contentious 2020 presidential campaign. Usually facing little or no primary opposition, presidents typically wait until much later in their first term to formally announce their re-election plans -- but once again, Trump broke the mold the other day.
Trump's running; he's all in; he's in it to win it; no hesitations…let's get on with it.
To read the full article, follow the link below.
http://conservativehq.com/node/27504