March 30, 2016
FedUp PAC Staff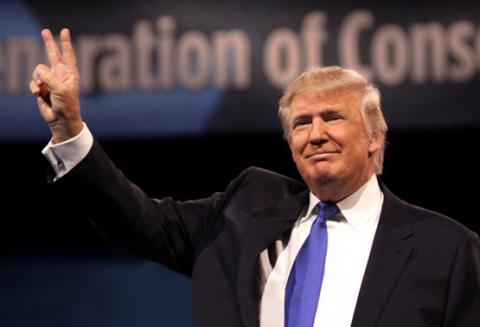 As outsider candidates Donald Trump and Ted Cruz surged to first and second place, respectively, in the 2016 Republican presidential nomination race, GOP elites looked on in horror. They quickly agreed that neither Trump nor Cruz was acceptable to the establishment. What they could not agree on was the best way to slow them down.

Some Republican power brokers thought a big field of competing candidates to split up the Republican vote was the most effective strategy to siphon off votes for the outsiders. Others believed that isolating Trump and Cruz against a single establishment candidate like Marco Rubio would work better. All you need to know about that strategy is Rubio suspended his campaign on March 15 for lack of support. Now Trump and Cruz hold the lion's share of GOP delegates heading into the crucial April 5 Wisconsin primary.

No matter what you think of the movement to derail Trump and Cruz, the results are not what the Republican establishment was hoping for. Most media projections put Trump on pace either to clinch the Republican nomination outright before the party convention in July or to fall just short of securing the necessary 1,237-delegate majority. But credible scenarios also give Cruz a big chance to come close. What's more, Trump and Cruz have consistently shared between 60-80% of the votes in Republican primaries and caucuses this year. These numbers don't lie, and they add up to bad news for the Republican establishment.

However, GOP elites aren't ready to surrender just yet. They are desperately maneuvering to hold both Trump and Cruz shy of the delegate majority required for a candidate to win on a first-ballot nomination vote. Under Republican Party rules, if a candidate fails to win that first vote, most of his delegates would no longer be bound to support him. At that point, Republican insiders serving as delegates could come to the establishment's rescue by uniting around a "consensus" GOP nominee like Mitt Romney or Speaker of the House Paul Ryan.

While many pundits consider a deadlocked convention scenario little more than wishful thinking, that won't stop GOP power brokers from going all out. They would try just about anything to prevent either Donald Trump, or Ted Cruz from winning the nomination.

All things considered, the Republican establishment could be looking at some dark days ahead, and the results of a recent CNN poll won't make them any brighter. According to CNN, most GOP voters are not in the mood for any establishment shenanigans aimed at hijacking the Republican convention. Six in ten Republican voters overall say that if none of the three remaining candidates goes to the convention with a majority of committed delegates, the candidate with the most delegates should get the nomination. Most GOP voters – including 40% of those who don't support Trump -- are not interested in a "consensus" nominee handpicked by Washington Republicans. What's more, only 35% of the Republican voters polled by CNN want to see another Republican run as a third-party candidate if Trump wins the nomination. GOP elites who were floating the idea of having one of their own run as an independent might want to reconsider.

Don't assume the CNN poll will cause the Republican establishment to back down. After all, the survival of their power and influence is on the line over the next few months. GOP elites will use every trick in the book to bring about a deadlocked convention, no matter how high the odds are stacked against such an outcome. Common sense dictates that Republican insiders should avoid inflaming the millions of grassroots conservatives whose votes would be cancelled at a deadlocked convention. But if there's one thing we've learned about Washington, it's a place where common sense is not very common at all. The Republican establishment seeks money, power and influence, and they will run over anyone – including grassroots conservatives who form the backbone of the GOP – to get what they want.