April 06, 2017
FedUp PAC Staff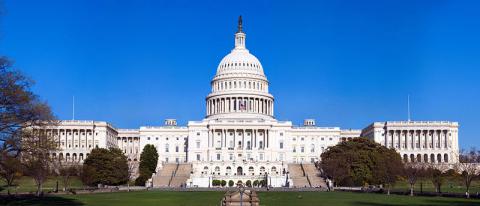 Seldom has anything backfired more than the Democrats' frantic search for proof that the Trump campaign was working with Russia to "rig" the 2016 election. While turning up no proof of any illegal activity by the Trump campaign, it has led to evidence indicating that national intelligence agencies were used by the Obama administration to spy on Trump associates and campaign workers.

It was always obvious, as the media received a long string of "leaks" revealing secret information allegedly damaging to Trump, that Obama's network of supporters was keeping track of the communications of people associated with Trump.

Then, in late March, Evelyn Farkas (who was one of Obama's political appointees in the Department of Defense) openly admitted to working with intelligence insiders to leak confidential information to Democratic congressmen and their staff. Farkas described the sense of urgency to get these secrets into the hands of Democrats before the Trump administration took office and put its own people in charge.

The dam really burst last weekend when it became known that one of Obama's top aides, Susan Rice, had lied when she denied handling confidential information about people linked to Trump. In fact, Rice not only received it, she actually took the initiative to request that it be sent to her.

The media quickly went into full cover-up mode. Rice had done nothing unusual, they said, as if it were common practice to spy on private conversations of political opponents. She did not break the law, they said, yet leaking such information would indeed be a crime. The spying was not really spying, they said, but merely "incidental" collection of such information. Yet how do we know this is true, unless we simply accept the word of people who may have committed a crime (and, in the case of Rice, someone who is known to have peddled false information about the Benghazi massacre).

If ever there was a need for a full, thorough Congressional investigation, this is it. Yet there is good reason to expect that the alliance of Congressional Democrats and liberal media will pull out all the stops to prevent any such investigation. Rep. Adam Schiff, the ranking Democrat on the House Intelligence Committee, has suddenly gone silent after seeing the confidential documents on the spying. Rep. Devin Nunes, the Republican Chairman of the Intelligence Committee, has been the victim of an overwhelming media attack and seems to be too intimidated to carry out his responsibilities. In the Senate Intelligence Committee, "bipartisanship" is the word we keep hearing, which means establishment Republicans giving Democrats everything they want.

Republicans in Congress will not act unless they feel pressure from the voters. Only a tidal wave of calls and emails can force them to do their jobs. Call your Senators and Representative through the Capitol switchboard at 202-224-3121.

And if your Senators and Representative are having town hall meetings near you during the Easter recess that is just beginning, go there in person and demand a full investigation of the spying on people linked to Donald Trump and his campaign.