October 30, 2017
FedUp PAC Staff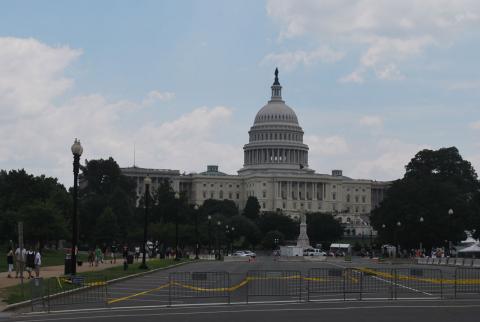 Conservatives are confident that pro-Trump senate candidates will win next year's primaries, defeating the establishment candidates backed by Senate Majority Leader Mitch McConnell, according to a poll by FedUp PAC.
            Almost 97% predict that "Trump supporters will overcome the establishment to win many Senate seats in 2018," while less than 2% say that McConnell will be able to keep the Senate under his control after the elections.
            Conservatives have good reason to hope for an improved Senate in 2019.  Two McConnell allies, Sens. Jeff Flake (Arizona) and Robert Corker (Tennessee), have already announced their retirement after polls showed they were in danger of losing their primaries. Anti-establishment Judge Roy Moore won the Alabama Senate primary, defeating McConnell-supported Luther Strange.  Sen. Orrin Hatch (Utah) is expected to retire rather than face what appears to be a hostile primary electorate.
            Sens. Dean Heller (Nevada), Roger Wicker (Mississippi), and John Barrasso (Wyoming) are likely to face strong challenges from more conservative candidates. 
            Pro-Trump conservatives are also running in many of the states which voted for Trump and have a Democratic senator coming up for reelection.  Recent polls show Florida Governor Rick Scott, an early Trump backer, running neck-and-neck with Sen. Bill Nelson.  Polls in other states also show bright opportunities for a conservative Republican to replace a liberal Democrat.
FedUp PAC is a grass roots organization that wants constitutional conservatives to take over the GOP because Americans are fed up with the Republican establishment.  It is not affiliated with any candidate or committee.