August 31, 2017
FedUp PAC Staff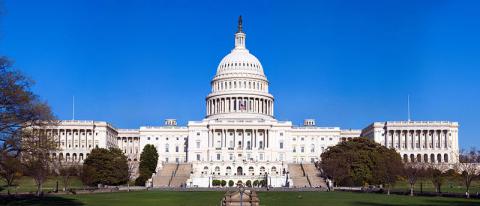 Conservatives hope that President Trump will play an active role in Republican primaries, supporting conservative challengers against Republicans-in-Name-Only (RINO's) next year.
More than 95% say that Trump should go all-out to replace the RINO's with "constitutional conservatives who will help the President keep his campaign promises."
Despite Republican majorities in both houses, Congress has not passed any significant part of the Trump/conservative agenda.  Repeal of ObamaCare was blocked in the Senate when three Republicans joined with all Democrats to vote no, and some Republicans are now working with Democrats to draft legislation that would expand ObamaCare.
Tax reform is in danger, with Republicans unable to unite behind a single approach.
Multiple investigations intended to undermine the President's authority and legitimacy have been undertaken with the support of some Republicans in Congress.
Sen. Jeff Flake of Arizona has been especially outspoken against Trump, even writing a book saying the Republicans should reject the policies that elected Trump and instead try to win over supporters of Hillary Clinton.
Republicans could pick up enough seats next year to be close to a filibuster-proof majority in the Senate, but that would be of no use if even a handful of Republicans continue to vote with the Democrats against Trump.  Those Republicans will have to be replaced to create an effective Republican-conservative majority in the Senate.
FedUp PAC is a grass roots organization that wants constitutional conservatives to take over the GOP because Americans are fed up with the Republican establishment.  It is not affiliated with any candidate or committee.