August 25, 2017
FedUp PAC Staff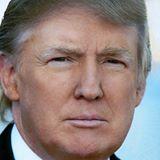 Among Republican senators up for reelection next year, Jeff Flake of Arizona stands out as the one who most needs to be replaced by someone who will be loyal to the populist-conservative agenda that put Donald Trump in the White House.
Daniel Horowitz at Conservative Review wrote, "Flake is the embodiment of the intellectually bankrupt party that gave rise to Trump."
Sen. Flake is the kind of politician FedUp PAC was created to help replace.
Flake is so bad and so much part of the problem that he has written a book attacking President Trump and his supporters.  He criticizes the President's concern for protecting our borders and enforcing immigration laws as "xenophobia".  That's not surprising since Flake was part of the "Gang of Eight" that wrote the 2013 bill that would have granted amnesty to millions of illegal aliens.  Naturally, Flake opposes building a wall along the border with Mexico.
Flake also helped Democrats kill the momentum toward ObamaCare repeal by constantly talking to the news media about his "concerns" and the need to continue ObamaCare's massive welfare subsidies paid for the by taxpayer.
When the national news media distorted President Trump's statements about the violence by both groups of protestors in Charlottesville, Flake joined in instead defending the truth as stated by Trump.  He claimed that Trump was making "excuses for white supremacy and acts of domestic terrorism".  Several days after Trump had made a strong statement condemning the Nazis and KKK, Flake still accused him of equivocating on the issue.
Flake has even been critical of Trump for remaining loyal to the people who elected him, arguing that Republicans in Congress must instead seek the support of those who voted for Hillary Clinton.
The news media have eagerly reported Flake's verbal assaults on the President.  They use him to promote the idea that Republicans are abandoning Trump even though polls show his voters still behind him and most congressional Republicans remain firm in support of his agenda.
It will do no good to maintain the Republican majority in the Senate if Flake and a few others like him join with the Democratic minority to prevent the passage of much-needed legislation.  Fortunately, next year's primary gives Arizona voters the chance to replace him with a constitutional conservative.  It already appears that Flake will have one or more opponents.
President Trump has left no doubt that he would like to see Flake replaced.  In his recent speech in Phoenix, Trump referred to Flake as "weak on borders, weak on crime."  News stories say that the President has talked to potential candidates, urging them to get into the primary race.
The campaign against Jeff Flake must begin NOW. 
FedUp PAC is ready to play a leading role, using the same tested and successful targeting techniques that allowed FedUP to help swing states such as Pennsylvania, Florida, Michigan and Wisconsin to Trump last year.
But that campaign will cost money.  Last year patriotic Americans donated tens of thousands of dollars, making it possible for FedUp PAC to send cost-effective, narrowly targeted emails and other internet communications to millions of voters in key states.
We can do it again to elect a pro-Trump conservative senator in Arizona, but we must have your help.
Your donation of $25, $50, $100 or more will help our ongoing work to defeat Jeff Flake and RINOs like him.
Please do not let Jeff Flake return to the Senate and continue his opposition to President Trump.  It's time to elect a true constitutional conservative from Arizona.
Send FedUp PAC the most generous donation you can afford (there is no legal limit, and corporate donations are allowed).
Whether you send $25, $100, $1,000 or more, you will help kick Jeff Flake out of the Senate and replace him with someone who will help President Trump keep his promise to Make America Great Again.