September 21, 2017
CHQ Staff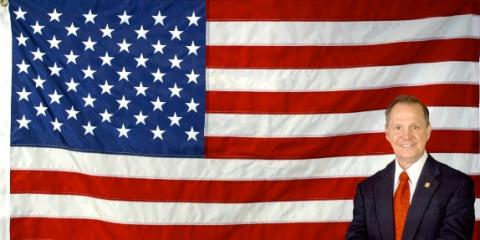 The independent polls show Judge Roy Moore with a strong, and holding, 7-point lead over appointed establishment Republican Senator Luther Strange in Alabama's upcoming Republican primary runoff.
The depth of the panic sparked by the idea of a Roy Moore victory has driven Senate Majority Leader Mitch McConnell and his lowlife political operatives to new levels of gutter politics by claiming the Judge Moore opposes the border wall when the opposite is true.
The Senate Leadership Fund (SLF), a super PAC backed by McConnell, is supporting Judge Roy Moore's opponent Luther Strange in the GOP runoff election set to take place next Tuesday.
To read the full article, follow the link below.