December 01, 2017
CHQ Staff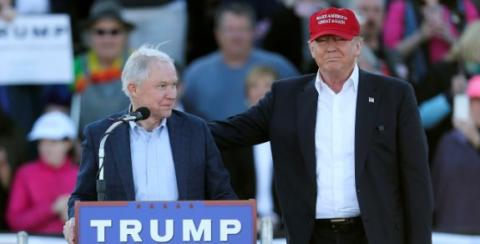 President Trump has once again taken to Twitter to light a fire under the Department of Justice.
In a post early yesterday the President tweeted:
"The House of Representatives seeks contempt citations(?) against the JusticeDepartment and the FBI for withholding key documents and an FBI witness which could shed light on surveillance of associates of Donald Trump. Big stuff. Deep State. Give this information NOW! @FoxNews"
In an internal House memo obtained by Fox News, and reported by senior Washington Reporter James Rosen, a senior counsel for the House Intelligence Committee urged Republican Chairman Devin Nunes three weeks ago to pursue contempt of Congress citations against the Justice Department and FBI.
To read the full article, follow the link below.
http://conservativehq.com/node/26942