September 22, 2017
FedUp PAC Staff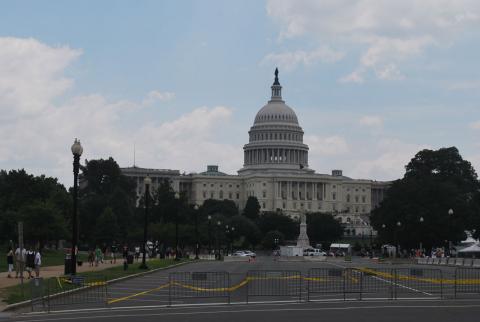 Republicans have one last chance to keep faith with their voters when another ObamaCare repeal vote comes up in the Senate just before the September 30 deadline.  After that Saturday, Congress can no longer use the reconciliation process to avoid a Democratic filibuster.
If approved, the repeal plan would eliminate many key features of ObamaCare.  There would be no individual mandate, no employer mandate, no Medicaid expansion and no tax on medical devices.  Americans would again be allowed to buy low-cost, high-deductible health insurance policies (often referred to as catastrophic policies).  If requested by a state, taxpayer funds that had been spent on ObamaCare would be put into a block grant to the state, which could use them in whatever ways best suit the healthcare needs of that state's residents.
Republican senators are clearly reacting to the outrage shown by the voters who elected them.  When the Senate, despite its Republican majority, voted down repeal in July, the Washington "experts" confidently stated that ObamaCare was now permanent, and that repeal would not even be attempted again.
Those experts had no idea how much pressure conservative voters would put on their senators to keep up the fight.  That pressure was especially felt during the August recess, when senators went back to their states and were face-to-face with their constituents.  They returned to Washington feeling the heat, knowing that failure to repeal might endanger their own reelection.
Repeal may get a boost if Judge Roy Moore wins the Alabama Republican Senate primary on Tuesday.  Running as the anti-establishment candidate, Moore is leading appointed incumbent Luther Strange in all the polls.  A Moore victory would be one more sign that Republican voters have lost patience with the Washington establishment and are turning to candidates with a proven history of independence and integrity.
You can reach your senators through the Capitol switchboard at 202-224-3121.  Call and tell them to repeal ObamaCare.  This is no time for excuses, and no time for obeying the Washington GOP establishment.  It is time to keep their campaign promise to repeal ObamaCare.
Even when the repeal of ObamaCare is completed, that victory will be just one battle in a much longer war against the GOP establishment.  They will still try to block real tax reform, prevent the deportation of illegal aliens and the building of the wall, term limits, and the rest of Trump's agenda to Drain the Swamp.
FedUp PAC is playing an active and important role in the war against the establishment, but we cannot continue without your help.
Your donation of $25, $50, $100 or more will help keep FedUp PAC fighting for you against the establishment.
It will help FedUP PAC prepare to support conservative challengers to establishment senators in the 2018 primaries.  Our highly-targeted voter contact projects are efficient and relatively inexpensive, but there are costs.
That's why your best donation, whether $25, $50, or more, will make a difference now and in 2018.  Please support FedUp PAC today.