April 20, 2018
FedUp PAC Staff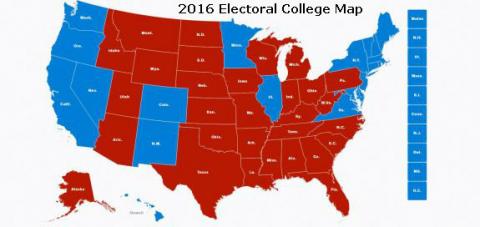 Speaker Paul Ryan's decision to retire has greatly raised the stakes in November's election.  Next year, for the first time, President Trump could be working with a House Speaker who is sympathetic to Trump's mandate and platform, and spares no effort to push the legislation through the House.
But electing such a speaker will be an uphill fight.  Ryan has already endorsed House Majority Leader Kevin McCarthy of California as his successor, and the Washington establishment is eagerly lining up behind him.  The establishment knows that McCarthy can be trusted to protect the swamp, not drain it. 
And yet there is reason to hope that McCarthy can be defeated by a conservative, perhaps Rep. Jim Jordan of Ohio.  Many of the most liberal Republicans in the House are retiring, and others are in serious danger of losing their seats in November.
The primaries also offer an excellent chance to add conservatives to the House GOP Caucus.  There is an unusually large number of open seats this year, as well as some challengers to incumbents.
For example, in the 21st District of Texas, where Rep. Lamar Smith is retiring, the May 22 primary runoff includes Chip Roy, who has a long and solid record as a conservative.  If he wins the primary and general election, Roy can be expected not only to vote as a conservative but also to develop into a conservative leader in the House.
In North Carolina, the May 8 primary in the 9th District features a conservative challenge by Mark Harris against incumbent Robert Pittenger.  Harris also contested the primary two years ago, losing by the slim margin of 133 votes.
Primaries such as these will decide whether the House has GOP leadership that continues to hold Trump at arm's length, or embraces the conservative-populist agenda that swept the 2016 elections.
FedUp PAC wants to play a leading role in winning these key primaries.  The stakes are too high to do any less.
If McCarthy or some other establishment figure is the new Speaker, we can expect more of what we have seen for the past fifteen months – delays, excuses, and even cooperation with Nancy Pelosi instead of a vigorous push for conservative legislation.  The recent spending bill pushed through by Ryan and McCarthy didn't drain the swamp – it pumped hundreds of billions of taxpayer dollars into the swamp.
Primaries are a great opportunity to change our nation's direction.  Voter turnout is usually low, so FedUp PAC's technique of targeting swing voters can make a bigger difference.
We must win these key primaries, then elect the victors in November, sending them to Washington so that they can hand the establishment a stunning defeat in the Speaker's race.  That will send all of Washington a message, even before the new session of Congress opens in January.
But to win, FedUp PAC must have your help.
This program of voter contact by email is relatively cheap, and highly cost-effective, but it is not free.
That is why your donation of $25, $100, $1,000 or more to FedUp PAC is needed today.
With your help, we can elect a Speaker who will work with President Trump, not one who keeps throwing roadblocks in his path.  Without it, FedUp PAC will be sitting on the sidelines, unable to help.
So please, send your best donation of $25, $100, $1,000 or whatever you can afford.