April 06, 2017
FedUp PAC Staff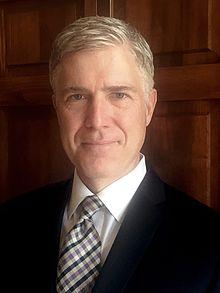 Conservatives say that a Senate filibuster must not be allowed to block the nomination of Judge Neil Gorsuch to the Supreme Court according to a poll by FedUp PAC.

Changing Senate rules to eliminate the filibuster for Supreme Court nominees has the support of 94%, while 5% believe that a super-majority of 60 votes should be required for a seat on the Court.

Gorsuch currently has a bipartisan majority of at least 55 Senators, and could go a few votes higher, but appears to have no chance of reaching 60. In fact, it seems all but certain that Senate Democrats would filibuster any Trump nominee unless the President allowed them to make the selection for him. If the filibuster remains in effect, there will be no new justices until the next Democratic president is elected.

Democrats changed the Senate rules four years ago, eliminating the filibuster for all presidential nominees, except Supreme Court justices, in order to approve lower court judges by a simple majority.

Senate Majority Leader Mitch McConnell (R-KY) has made it clear that Gorsuch will be confirmed, even if the rules need to be changed. More liberal Republican senators have indicated that, given Democratic intransigence, they are ready to support the rules change.

FedUp PAC is a grass roots organization that wants constitutional conservatives to take over the GOP because Americans are fed up with the Republican establishment. It is not affiliated with any candidate or committee.