March 30, 2017
FedUp PAC Staff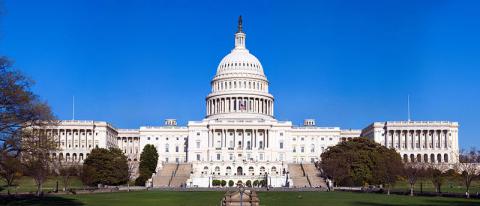 With the vote on the confirmation of Judge Neil Gorsuch to the Supreme Court only days away, Gorsuch appears to have a majority of the Senate on his side but not yet the 60 votes needed to overcome a Democratic filibuster. All 52 Republican senators are likely to vote for Gorsuch, but according to The Hill 32 Democrats have already announced their opposition with another nine considered nearly certain to vote no. That leaves only 6 Democrats and one Independent who may be genuinely undecided.

The undecided senators need to hear from their constituents, especially since six of them are up for reelection next year. They need to know that a vote against Gorsuch will bring retaliation from the voters in the next election. If they want to stay in Washington, they must support Gorsuch.

You can reach any or all of these Senators by calling the Capitol switchboard at 202-224-3121 and asking to be connected to that Senator's office. Only thousands of calls will have the necessary impact. Make sure that you are part of that flood of calls that will command Senators' attention. (And even if you expect your Senators to support Gorsuch, call them anyway. We must not take any vote for granted.)

The seven undecideds are Michael Bennett (CO), Joe Donnelly (IN), Heidi Heitkamp (ND), Angus King (I-ME), Joe Manchin (WV), Claire McCaskill (MO), and Jon Tester (MT). All but Bennett will face the voters next year.

In order to end the filibuster and hold the confirmation vote, all seven undecideds plus one more Democrat would have to join the 52 Republicans. Sen. Manchin has already declared that he will vote against the filibuster and Sen. Heitkamp seems to be leaning that way, but the remaining undecideds have been silent on the question. Sen. Patrick Leahy (D-VT) had said he is "not inclined" to support a filibuster, and therefore could be the eighth Democrat. However, Leahy immediately came under intense attack from the left wing of his party, and may be backing away from his statement. Some observers believe that Senators Mark Warner (D-VA), Dianne Feinstein (D-CA), and Maria Cantwell (D-WA) might also vote to end the filibuster, though they are less likely prospects.

Left-wing Democrats seem increasingly confident that they can intimidate their Senate colleagues into defying the will of their constituents by voting to sustain the filibuster against Gorsuch. In that case, Republicans will have to be willing to do what then-Democratic Senate Leader Harry Reid did four years ago for all other nominations – change the rules and abolish the filibuster for the Supreme Court.

Majority Leader Mitch McConnell has made it clear he is ready to take that step. Even such liberal Republicans as Susan Collins and Lindsey Graham seem ready to go along.

The record of Judge Gorsuch proves that he would be an excellent Justice. His confirmation hearings reinforced that fact. Even liberals, including some who served in the Obama administration, have endorsed him. Public opinion polling shows almost two-to-one support.

Democrats who fear a Supreme Court that will faithfully uphold the Constitution must not be allowed to keep Judge Gorsuch off the Court.