October 13, 2017
FedUp PAC Staff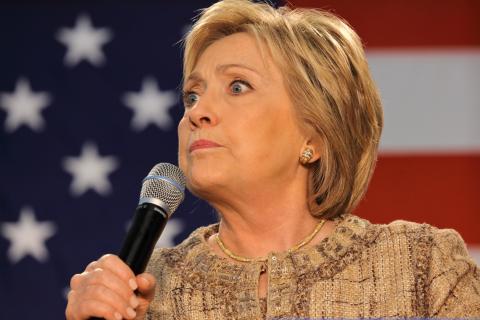 Conservatives want the appointment of a special counsel to investigate the scandals surrounding Hillary Clinton and the Clinton Foundation, according to a poll by FedUp PAC.
            Almost 98% agree that "a special counsel is needed to investigate whether Hillary Clinton should be facing prosecution."
            An FBI investigation last year found that Clinton had evaded the Freedom of Information Act (FOIA) by setting up a private server for all of her State Department email, was extremely careless in her handling of classified material, and lied about having deleted thousands of State Department emails from the server instead of turning them over to the government.
            There was also a clear pattern of preferential State Department treatment for donors to the Clinton Foundation during her time as Secretary of State.  Although some of the information regarding that was known in 2016, even more has emerged this year through FOIA requests for emails and memos written by Clinton's subordinates.
            A special counsel would allow an objective, impartial look at the evidence.  The 2016 investigation was carried out by the pro-Clinton Obama administration, and was tainted by a meeting between Attorney General Loretta Lynch and Bill Clinton.  Recently discovered information also indicates that then-FBI Director James Comey had already decided not to prosecute Clinton long before the facts had been gathered.
FedUp PAC is a grass roots organization that wants constitutional conservatives to take over the GOP because Americans are fed up with the Republican establishment.  It is not affiliated with any candidate or committee.