September 22, 2017
J. Marsolo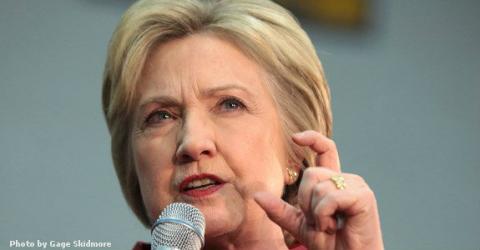 During the past few weeks, we have confirmed what we suspected.  The Comey investigation of the Hillary email "matter" was a sham.  We knew that Comey did not call for a grand jury, did not issue subpoenas, and granted immunity to most of Hillary's pals.  Loretta Lynch told Comey to use the word "matter" instead of "investigation," and Lynch met with Bill Clinton days before the FBI questioned Hillary.  But now we know that Comey wrote the exoneration letter before he interviewed Hillary and before he completed the sham investigation.  Now we know why Comey did not put Hillary under oath when questioned.  There was no point to it, since he had already decided to give her a pass.  And not putting her under oath saved the additional problem that Hillary would naturally lie under oath, which would have required Comey to explain that Hillary lying under oath to the FBI was done without intent.
To read the full article, follow the link below.
http://www.americanthinker.com/blog/2017/09/do_we_have_a_justice_departm...