October 06, 2016
FedUp PAC Staff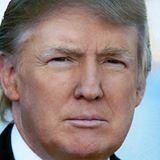 Conservatives say that Donald Trump should be tougher on Hillary Clinton in the second presidential debate Sunday night according to a poll conducted by FedUp PAC. After a first debate in which Trump hardly mentioned Clinton's scandals, 57% want him to bring up the email and Clinton Foundation scandals, and Bill Clinton's history of womanizing. Another 39% say he should bring up just the emails and the Clinton Foundation.

Only 4% said that Trump should handle the second debate just as he did the first one.

The second debate is seen as a chance for Trump to regain the momentum in the campaign, with Clinton having slightly increased her small lead after the first debate.

FedUp PAC is a grass roots organization that wants constitutional conservatives to take over the GOP because Americans are fed up with the Republican establishment. It is not affiliated with any candidate or committee.