March 29, 2018
Jeffrey Rendall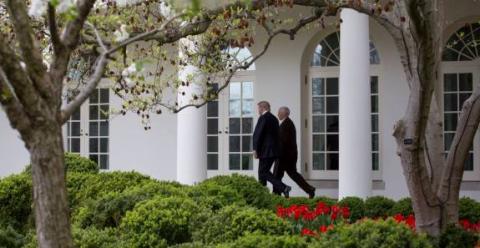 After last week's omnibus spending disaster it's safe to say Republicans and conservatives were mired in a state of stunned disappointment. Less than sixteen months removed from Trump's invigorating victory over Crooked Hillary Clinton in the 2016 election, the "Make America Great Again" movement appeared to reach a fork in the road – one side looped back to the stagnant establishment swamp and the other heads towards a fog shrouded unknown future fraught with possibility . . . but also with political danger.
Trump's recent feint towards Republican normalcy made a lot of Washington swamp creatures very happy – but it enraged the grassroots. Thankfully there are new signs Trump may be seeking to bring back a little of his "old" unpredictability, starting with his actions on Monday concerning Russia. Where does the president really stand?
To read the full article, follow the link below.
http://conservativehq.com/node/27678